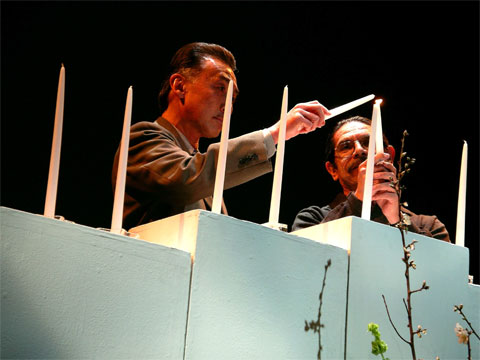 Richard Katsuda and Roberto Flores, lighting the candle
in honor of the Oxnard beet strike workers (1903).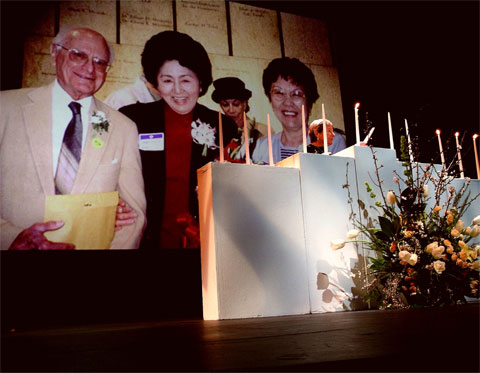 Mimi Okrand lighting a candle in honor of her late husband, Fred Okrand.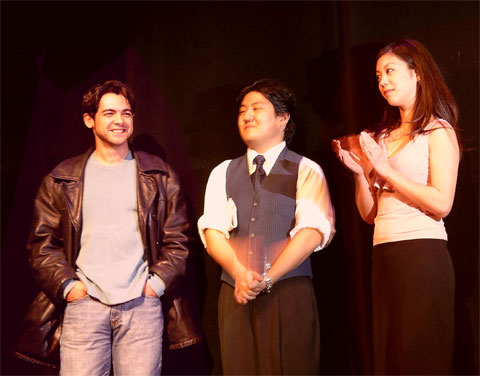 Alexis Cruz (Ralph in video), Marcus Toji (Art in video)
and Brittany Ishibashi (Ruby in video)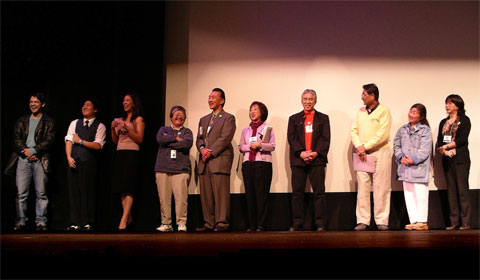 Alexis, Marcus, Brittany, Janice Yen, Richard Katsuda, Kay Ochi,
Steve Nagano, Wilbur Sato, Suzy Katsuda and June Hibino.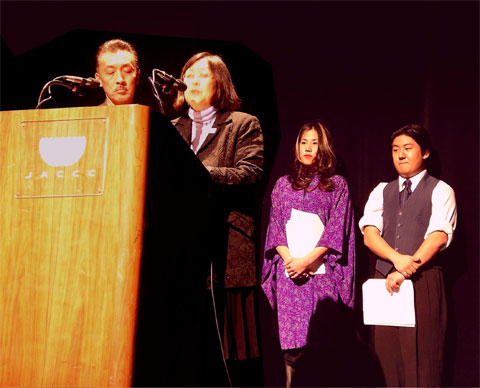 Richard Katsuda (NCRR co-chair), Kathy N. Masaoka (NCRR co-chair),
Traci Kato Kiriyama and Marcus Toji (co-MCs).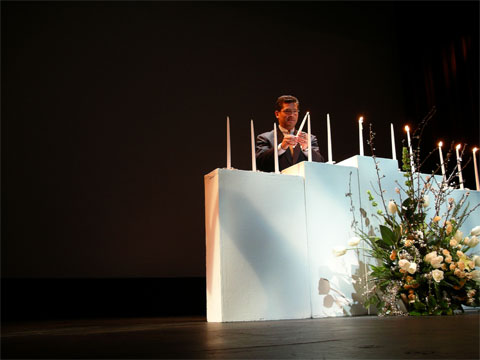 US Congressman, Xavier Becerra (31st district) lighting a candle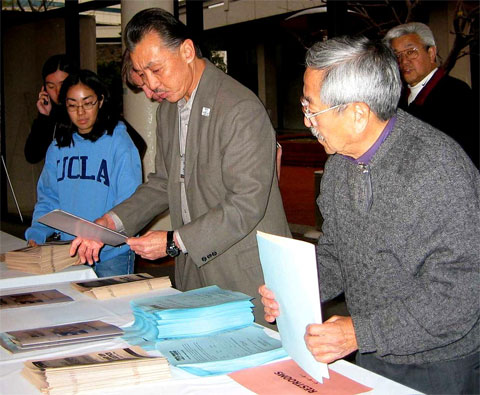 NSU student, Richard Katsuda and Tom Hayashi stuffing DOR programs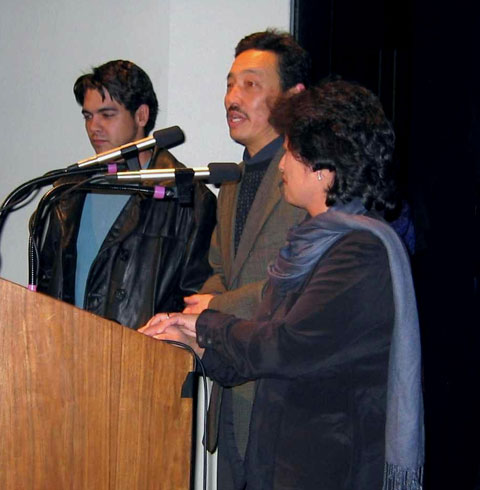 Alexis Cruz, John Esaki (Director) and Amy Kato (Producer)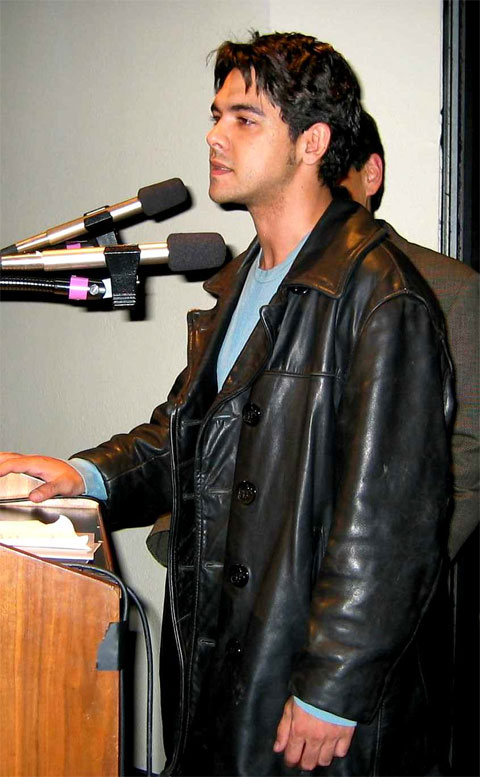 Alexis Cruz